Featured Property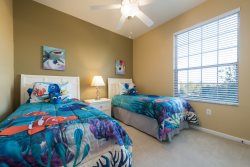 Dory's Retreat
Experience Kissimmee helps to further enhance every vacationers experience in the Kissimmee/Orlando area. By promoting businesses, parks, attractions, and so much more, Experience Kissimmee helps to attract travelers from all over the world. The multitude of attractions for all types of travelers, from business associates, to friends and family, as well as everyone in between, ensures that everyone will have an exciting Florida vacation.
Vacation Rentals
Guest Services
Guest Reviews
FAQ Page
Contact Us
Available Properties
Loading Available Properties
Flexible Dates? View other Properties close to your Date Range.
Available
Unavailable
Check-in
Check-out
Not finding what you're looking for?